PRO to Dual DIP8 Adapter PCB
For everyone who has been asking how to adapt two of our SS2590 Pro Discrete Op Amps into a Dual DIP8 - We've heard you 🙂

The Pro to Dual DIP8 adapter will allow two of our PRO discrete op amps to replace Dual DIP8 packaged devices.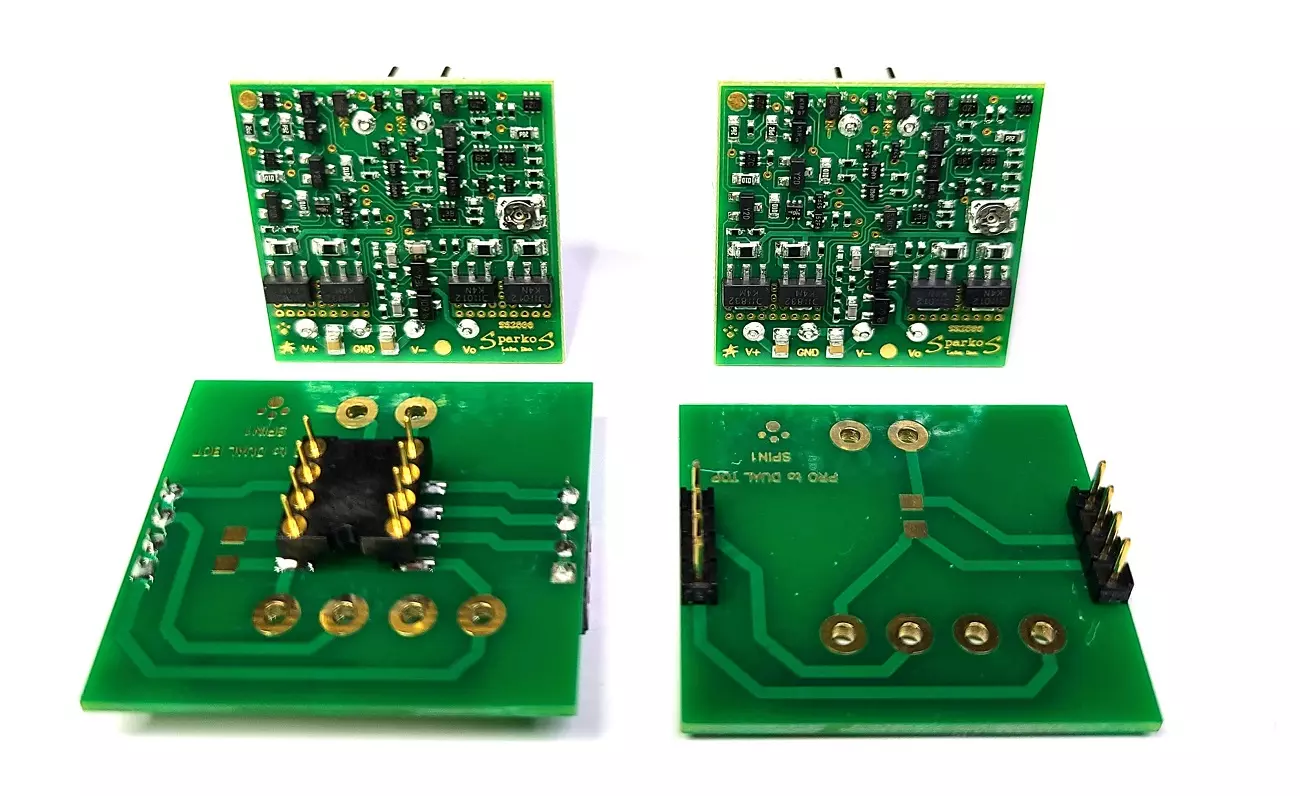 The design is stacked and connectorized - with one op amp sitting over the top of the other.  Access to the lower op amp's offset adjustment pot can still be had by removing the upper device.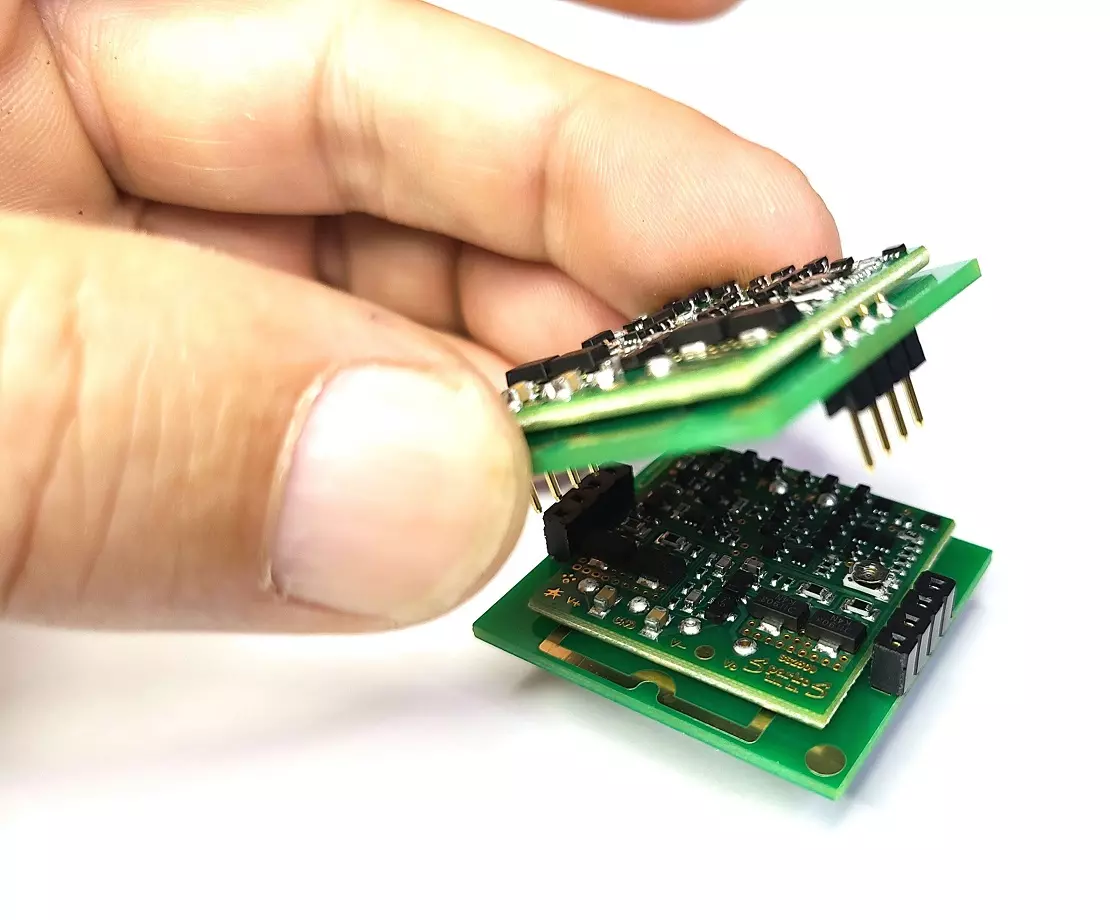 The SS2590 can now be used to replace any Dual DIP8 op amp. Pin one is indicated by the notch in the DIP8 connector, as well as the gold outline and dot along the edge of the adapter PCB to help you get the DIP8 orientation correct.