Pro Discrete Op Amp SS2590
$59.90
Description
Compatible with:
Automated Processes API2520, API2525
Lunch Box Mic Preamps
Jensen and John Hardy 990 series
Sound Skulptor SK series
Purple Audio KDJ series
Five Fish Studio Discrete series
Avedis Audio 1122
Seventh Circle Audio SC series
Yamaha NE series
Rogue 5 Series Discrete Op Amp
Whistle Rock Audio series
Warm Audio Discrete Series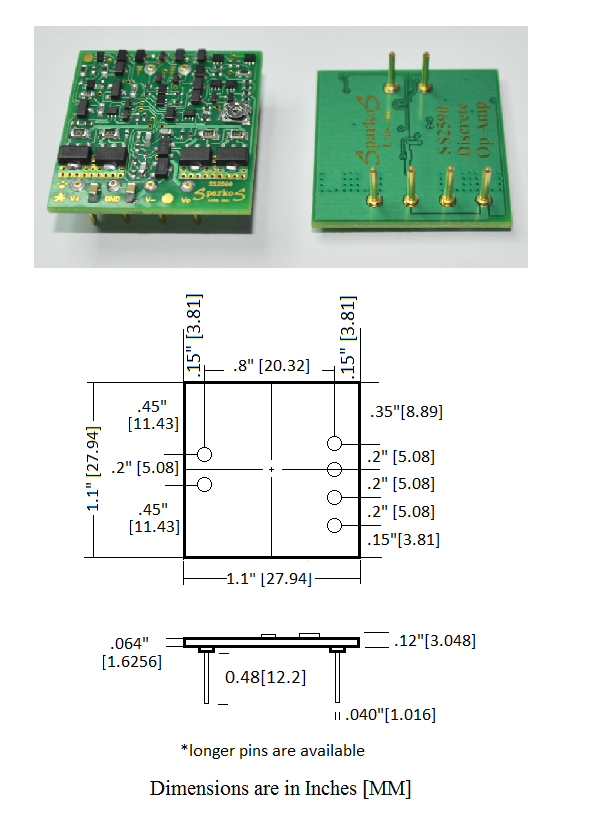 Features:
165 dB Open Loop Gain to 100 Hz
Two Pole Compensation
10MHz Unity Gain Bandwidth
Class A Output Current Of +/- 32mA
Maximum Output Current Of +/- 250mA
1.5nV√Hz noise in a 20KHz bandwidth
Less than 1mV Offset
On-Board Supply Decoupling Caps
Able to drive 75 ohm loads at full power
+/-9V to +/-24V supply voltage range
All BJT design with input bias current cancellation
Unity gain stable
Fully Discrete Design
PRO op amp package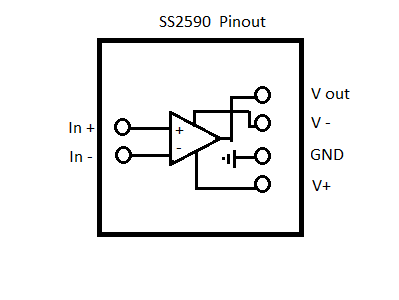 The SS2590 PRO discrete op amp was designed to be as sonically transparent as possible.  Our design philosophy is  "a piece of wire with gain" to give the most accurate musical reproduction and recording that is possible.  What you hear is what you record, and every effort has been made to preserve the artists tone, timbre, and timing.  These devices can replace any 6 pin, 1 inch square type of op amp that are integral to many Mic Amps, Lunchboxes, compressors, EQ's and Mixers that are found in most recording consoles.
Share it for Audiophilia.   Share it for freedom.