Asus Sound Card Upgraded With Sparkos Labs Discrete Op Amps
The SS3602 Discrete Op Amp has been finding its way into a growing number of Asus STX and Asus Xonar Essence sound cards. The word around the audio forums is that the results have been incredible. The following review is from the Head-Fi forum, where user Raymond555 chronicles his experience rolling several monolithic op amps into his Asus sound card, until eventually discovering the SS3602 Discrete. It reads –
New Discrete Op amps arrived!
The Sparkos Labs SS3602!
All I can say my dear fellas, is screw all of the op amps from TI, Muses, ADI etc. The Sparkos Labs SS3602 Discrete Op amps are, put simply, just amazing. The sound is very warm, wide, and analog. Spacious without feeling distant like AD8599 for example. As for noise and distortion… Well, there isn't any.
Although expensive, they are worth every penny. The sound is well balanced without favors to any scale, bass is tidy and clean, vocals are pleasant, mids are present without being harsh, and the highs are the best I've heard lately from any sound system. Crystal clear and soft to the ears without losing ground.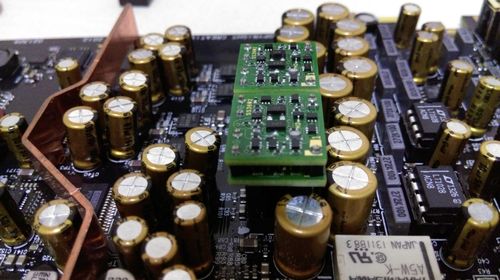 First I tried them in the I/V section in my Asus STX II sound card, with muses02 in the buffers. While they sounded great and punchy, Asus were dumb enough to share the same screw for the bracket and shield, and since those SS3602 are larger in size, I had to give up the shield.
So I went back to the creative ZXR, put them in the I/V, combined with LT1028ACN in the buffers, and compared to the STX the sound is just as great and even maybe more spacious and controlled. Just an amazing job by Sparko's labs.
Finally an Op amp that is true to its meaning and claim. A first class audio Op amp, and a new champ. The highly acclaimed Muses02 costs almost the same price, and doesn't deliver half the sound quality of the Sparkos Labs SS3602.
The original thread in the Head-Fi forum can be found below.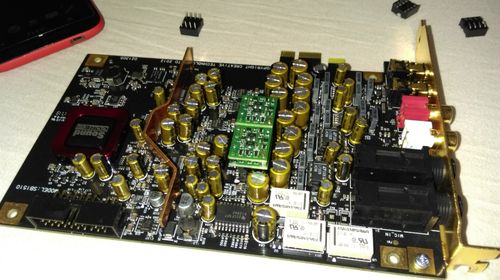 Get all the Sparkos Labs good good.
Right in your inbox
Because someone you know has an Asus sound card